Automatic Filter Paper Tea Bag Machine, Small Tea Bag Packing Machine
Filter tea bag machine with outer envelope is suitable for inner bag and outer envelope, and for packing small granular products such as tea leaf, medicinal tea and health care tea.
Features
Feature of automatic tea bag machine:
1. The machine can automatically complete bag-making, filling, measuring, sealing, cutting and counting, etc. It would highly improve the working effciency and reduce labor expenses.
2. The inner and outer bag can be finished at the same time, avoiding the direct contact between hand and packing materal.
3. Optional device: Date code printer.
Standard Technical Data

Type:

Tea Bag Machine Series

Product model:

YSC18

Product name:

Automatic Tea Bag Machine with Thread, Tag and Outer Envelope

Packing Material:

Paper/plastic, Paper/aluminum, Plastc/aluminum, Filter paper, Thread, Paper tag

Measuring:

Volumetric cup filler

Packing speed:

40-60bag/min

Filling range:

About 3~15ml

Inner bag size:

L:50-70mm,W:40-80mm

Outer bag size:

L:70-120mm,W:60-90mm
| | |
| --- | --- |
| Tag size: | L:20-24mm,W:40-55mm |
| Thread length: | 155mm |
| Power: | 220V/50HZ/3.7KW |
| Weight: | 500KG |
| Dimension(L*W*H): | 1250*700*1800mm |
Description
A small note from professional Automatic Filter Paper Tea Bag Machine manufacturer:
If you are looking for filter paper tea bag machine, please kindly check questions and find answers from this page below:
1. What is the packing weight or volume for tea bag?
2. What is the size of inner tea bag packaging materials you plan to use:125mm?
3. What type of packaging materials is used for outer tea bag?
4. What products is working with your packing machine?
5. What is the packing for whole machine when shipping?
6. How many models of packing machine or how many packing solution you can offer?
7. Here shows the working video of filter paper tea bag machine asbelow/Bottom.
8. Thetechnical data of filter paper tea bag machine.
Sample bag display here:
Size of filter paper tea bag packing materials film roll: From 125mm wide filte paper at 18g to 145mm wide filter paper tra bag film, etc. For one cup herbal tea bag, normally 125cm(18G) is enough and if for coffee bag, may try 25G.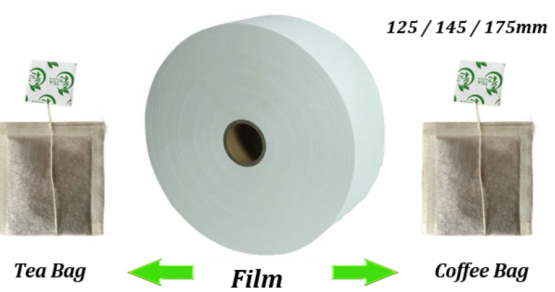 The packaging materials for outer bag is Kraft paper bag or PE bag withaluminium foil, For more details, please kindly contact us.
What products is working with your machine?
We offer full packing solution thar cover the powder products like coffee powder,granular product likethe broken tea,to big size products like the rose tea, flower tea, etc. Kindly contact us to get the right packing solution for it.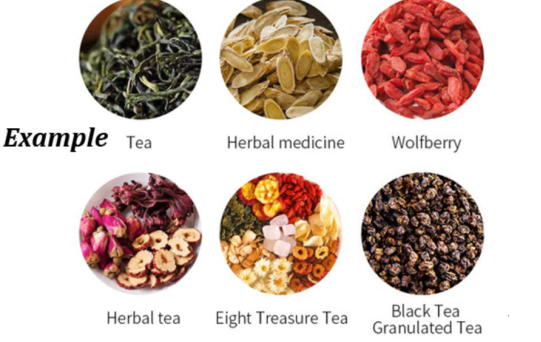 The standard packing for shipping we used is the Plywood Case with plastic film wrapping inside: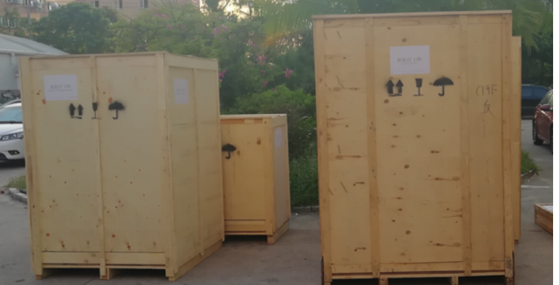 1. We offer full range of packing machine to meet the requirement from single tea bag to inner and outer tea bag packing. May you check our main page to find the all of the packing solution!
2. Here shows the working video of filter paper tea bag machine:
Except this video, welcome to click here to see more working video.


Tea Bag Machine Manufacturer with Better Price
Better price tea bag machine manufacturer Yashcun is a leading manufacturer of tea bag machines. We can provide bagging machines for loose leaf tea and fermented tea. Flexible tea bag filling and sealing machine for Lipton tea bag, paper filter bag, pyramid tea bag and nylon filter bag. Our tea packaging equipment can add different scales or fillers for different tea. Small tea bag machine is suitable for start-ups or small enterprises.
The tea bag making machine uses the web film to automatically make tea bags. The tea filling machine is specially designed for black tea, green tea, white tea, loose leaf tea and scented tea. Labels and strings can be integrated with the tea bag machine. Yashcun can choose the most reliable tea bag packaging machine for your specific tea packaging. Double-chamber tea bag packaging machine is our latest design and advanced tea bag packaging machine. After the paper filter bag packaging, we can also provide cellophane packaging machines for tea packaging boxes.