What's the Right Coffee Packaging Machine for Your Roaster?
Mar 07,2022 / in Blog / Top ten China packaging machine manufacturing companies
Packaging can make or break a coffee product's success, especially in the retail market. The right packaging ensures the coffee maintains its flavor profile and freshness throughout the supply chain, and it creates strong shelf appeal—encouraging new trials and repeat customers.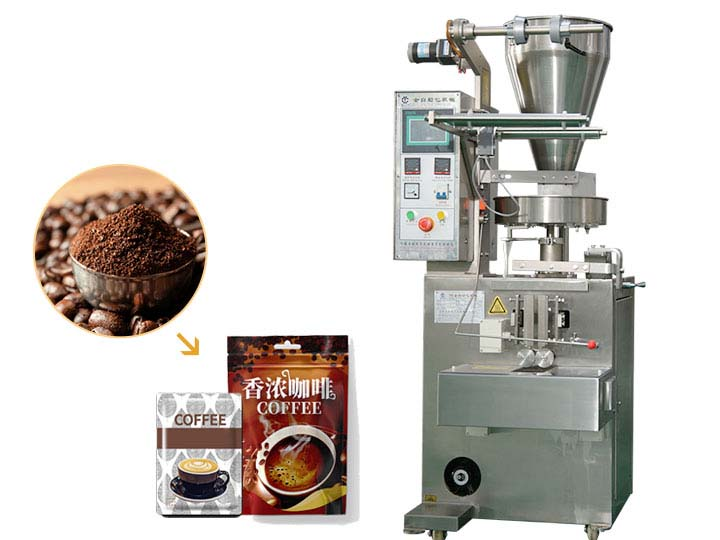 To get your coffee into the optimal packaging, you need to select the right packaging machine. But how do you know which coffee packaging equipment is best for your roaster?


A number of considerations should factor into the packaging machine decision. Typically, those considerations vary based on where you are in your journey as a roaster.
Just Moving into Automated Packaging?

Most roasters start out packaging coffee manually, filling pre-formed bags and sealing them by hand. It's a viable option when your volume is relatively low. But as you grow and expand, this manual process becomes labor-intensive and costly. Eventually, your current process won't provide the capacity you need—and adding more labor isn't economically feasible.


When you're ready to move to automated packaging, it's time to look for a vertical form fill seal (VFFS) machine. VFFS machines efficiently turn printed rollstock into formed coffee bags or pouches, fill them to precise weight specifications, and seal them—creating an attractive, crisply-cornered package that stands up well on retail shelves and stands out from the crowd.
For your initial entry into automated coffee packaging, you'll want a machine with the flexibility to form various bag sizes, from small pouches to the standard 12-oz. retail size up to 3 kg packages. Your machine also should have the versatility to form multiple bag configurations, including corner seal and backfin seal bags. A machine that handles a range of package sizes and configurations can support you as your needs and opportunities evolve.


The best entry-level machines for small batch roasters, also handle three critical steps in the process: adding a one-way degassing valve, performing a nitrogen gas flush, and sealing the bag tightly. A one-way degassing valve preserves the coffee's quality, taste, and freshness by allowing carbon dioxide to escape while keeping oxygen out.
Looking to Automate That Last Step?

While entry-level automated packaging machines provide all the functionality to form, fill, and seal cathedral-style coffee bags, they don't finish the top of the bag. This step involves adding a tin tie, removing the excess headspace, placing an optional, additional fold-over and a final seal on the bag for a more finished look, and trimming the top of the bag. Often, roasters start out automating the forming, filling, and sealing, but handle the finishing step manually.
The good news is, you can make the incremental move of automating the finishing step without upgrading to a new packaging machine. Machines like YASHICUN finishing system add a tin tie and perform a single fold-over at the top, making cathedral-style coffee bags retail-shelf ready. It's a good intermediate step before making the bigger switch to a fully integrated machine, and it's more cost effective than performing the task manually.
Are Your Volumes (and Opportunities) on the Rise?

Over time, your business as a roaster can expand in many ways. Existing retailers may order your coffee products in larger volumes or ask for packaging suited to e-commerce. New retailers may add your products, stretching your capacity. And if a wholesale club decides to take on your coffee product, they'll want it packaged in bulk sizes—and they'll expect you to deliver high volumes consistently.


As your volumes and opportunities increase, you'll need an automated coffee packaging machine that's up to the challenge. That's when it's time to move to a fully integrated coffee packaging machine.
Fully integrated coffee packaging machines like YASHICUN can support a roasting operation that serves multiple types of retail customers, all with different requirements, as well as higher volumes.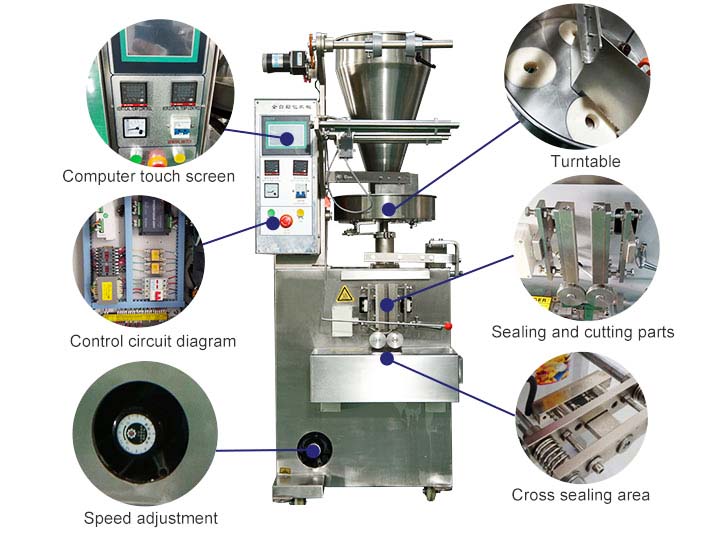 When choosing an integrated coffee packaging machine, look for features like:


The flexibility to form, fill, and seal multiple package configurations, including the BLOCKBAG™, the CORNERSEAL® bag, backfin seal bags, flat-top bags, and cathedral-style bags
The ability to handle a wide range of package sizes—from a 2.5-oz. pouch to a 5-lb. bag—enabling you to meet the diverse requirements of grocery stores, e-commerce sellers, and wholesale clubs
Integrated addition of a one-way degassing valve
Removal of any extra headspace, creating a package that's tight at the top
Additional automated finishing capabilities, such as incorporating a tin tie, performing additional fold-over(s), or adding a final seal, label, or thermal transfer
Performing a nitrogen gas flush to help preserve the coffee's flavor
As you evaluate fully integrated automated coffee packaging machines, keep in mind that different models vary in terms of their production speeds.The higher your current and anticipated volume, the more likely you'll want higher production speeds to improve operational efficiency. Typically, speed comes with a tradeoff though, with lower-speed machines providing more flexibility and vice versa.


When you're ready to move to automated coffee packaging, you'll want a coffee packaging expert to guide you in choosing the right machine. That's where YASHICUN comes in!


As the leader in flexible coffee packaging, we can assess your packaging needs, advise you on materials, sizes, and degassing valves, develop custom samples, and support you in making the best machine choice. And when you're ready to move forward with at YASHICUN coffee packaging machine, we provide turnkey support—with China-based technicians and parts, recommendations for improving operational efficiency, and training on machine operation and maintenance.


Contact the coffee packaging experts at YASHICUN to learn more about our automated packaging equipment and support!
Prev News:The characteristics of the three-dimensional design of the Pyramid teabag
Next News:How to find a packaging machine manufacturer that suits you?