The characteristics of the three-dimensional design of the Pyramid teabag
Mar 11,2022 / in Blog / Top ten China packaging machine manufacturing companies
Discover excellent packaging outcomes with advanced tea bag machine on YASHICUN. These tea bag machine have captivating discounts.

From its invention to the world's knowledge of tea bags, it has been constantly exploring and improving. Compared with the previous tea bags, today's tea bags have become beautiful and convenient in terms of appearance and use, regardless of the material and shape of the tea bags. And the types of tea have been improved and enriched.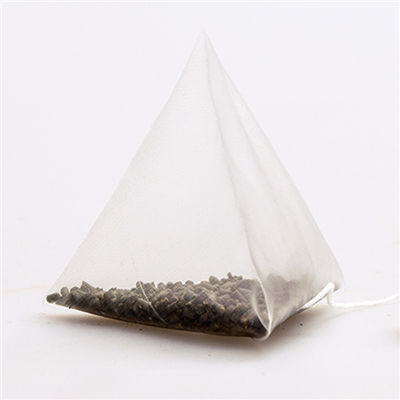 The tea bag was originally made of silk, but it was improved to the later silk cotton material. It was not until 1930 that the development of tea bags in the material took another leap - American William Hermansson obtained the patent of heat-sealed paper tea bags. This design process has been used to this day.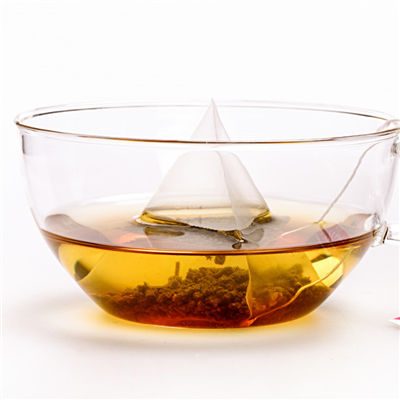 The appearance of tea bags is also constantly changing. The survey found that the shape of the tea bag is one of the most important factors in attracting customers. So the tea bag started from the shape of a small pocket, and in the development, a rectangle, a square, and a circle appeared. Later, the Germans invented the double-chamber tea bag. The bottom surface of this tea bag is "W" shaped, which can be opened during the brewing process, which greatly improves the efficiency and makes tea brewing more fun.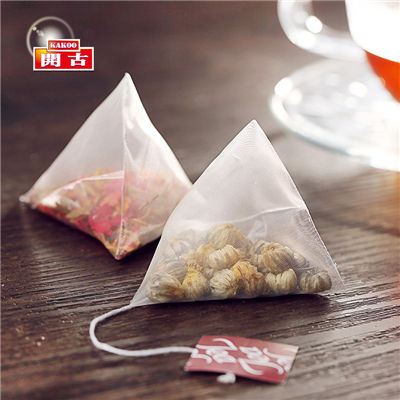 However, these tea bags are used to hold tea powder, which is the original leaf that cannot hold tea. Kaigu tea uses three-dimensional transparent triangular tea bags, which are made of food imported from Japan. This material can withstand high temperatures up to 130°. It is a high-quality temperature-resistant material, providing tea customers with a safer tea tasting experience. Due to the unique space design of the triangle tea bag, it has a unique tea fragrance release and vision! It allows you to watch the tea blooming in the tea bag while you are tasting the tea. Not only can it have the tea aroma of loose tea, but also can combine the convenience and speed of tea bag, the tea soup is clear and slag-free, and it is very convenient to drink and clean.


Not only that, but the variety of tea leaves in the tea bags has also increased. From the beginning of black tea, green tea, scented tea, etc., to now there are all kinds of teas: health tea, health tea, hangover tea, eyesight tea, slimming tea, beauty tea and so on.
Prev News:Premade pouches glossary
Next News:What's the Right Coffee Packaging Machine for Your Roaster?