How To Pack The Protein Powder with suitable packing machine
Jun 10,2022 / in Blog / Top ten China packaging machine manufacturing companies
How To Pack The Protein Powder
Hello everyone,YASHICUN is manufacturer with more than 15 years experience in producing many kinds of filling capping labeling and packing machines.All machines can be customized according to your products.
In daily life, the common packaging types of protein powder include bottles, cans and bags. Today we will give you professional advice on how to choose the right machine to produce protein powder.
1. This automatic powder filling suitable for can protein powder,we have one head,two heads,three heads and rotary powder filling machines,It depends on your production requirement.Machine can fill max 5 kg(can be customized),after filling,the cans will come to can sealing machine and seal the metal lids.Next pressing the plastic lids ,labeling is optional because some cans body are already printed pattern.

1. 2.This automatic powder filling line suitable for jars/bottles protein powder.Filling powder into bottles then capping.Then the bottles will come to aluminum foil sealing machine to seal the foil.Usually the caps already attached aluminum foil gasket.At last bottle labeling,we have round bottle labeling,double sides labeling,top/bottom side labeling etc.It can be customized according to your bottle type.

1. These powder packing machines suitable for premade bag,stand up pouch,zipper bag etc.Machine don't make the bags.Working process:Pick up bags-bags opening-filling powder into bags-bag sealing-output(date printer,filling nitrogen etc function can be optional.If you have high speed requirement pls choose rotary powder filling packing machine.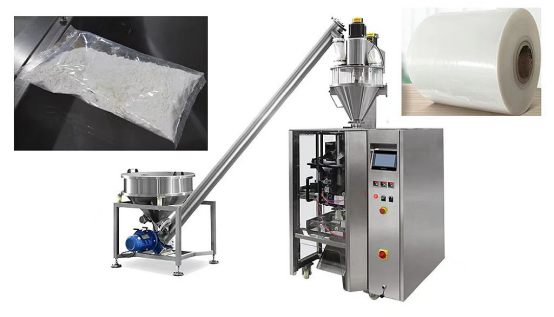 1. This is automatic vertical powder filling sealing machines,machine will make the bags.Working process:Put powder into powder feeder,powder will be transported to auger head,machine forming bags then filling sealing.Can be equipped with date printer,finished product conveyor,weight checking,metal checking etc device.Machine can be customized according to filling weight and bag size.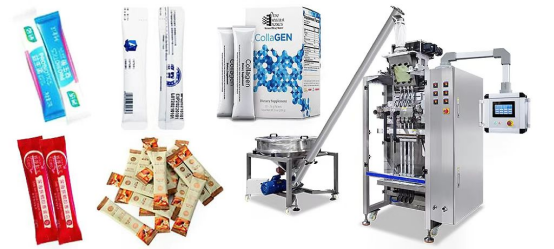 The above machines are selected according to demand.Or send us inquiry to get more details.It is our pleasure to advise you.
Prev News:How Does A Multi-Head Weigher Work
Next News:How to choose the powder packing machine