Precision Packaging with Vertical Bagging Machine and Trusted VFFS Machine Manufacturer
Sep 08,2023 / in Blog / Top ten China packaging machine manufacturing companies
In the world of industrial packaging, efficiency and accuracy are paramount. Discover the advanced solutions offered by Vertical Bagging Machine and the expertise of a trusted VFFS Machine Manufacturer available YSC Packaging Machine.
Vertical Bagging Machine: Elevating Packaging Efficiency
Vertical Bagging Machine, also known as vertical form-fill-seal (VFFS) machines, are essential components in industries requiring precision packaging. Here's why they are indispensable:
1. Speed and Precision
Vertical Bagging Machine excel at high-speed, precise packaging. They efficiently form, fill, and seal bags, ensuring consistent results.
2. Versatile Applications
These machines accommodate various products, from snacks to pharmaceuticals, making them versatile and adaptable for different industries.
3. Cost Efficiency
By automating the packaging process, Vertical Bagging Machine reduce labor costs while improving packaging consistency.
Experience packaging excellence with the Vertical Bagging Machine from YSC Packaging Machine.
VFFS Machine Manufacturer: Crafting Reliable Packaging Solutions
A trusted VFFS Machine Manufacturer is the foundation of efficient and reliable packaging operations. Here's why choosing the right manufacturer is crucial:
1. Quality Assurance
Reputable VFFS Machine Manufacturer prioritize quality, ensuring that their machines meet industry standards for performance and durability.
2. Customization Options
The best manufacturers offer customization options to tailor their machines to your specific packaging needs.
3. Technical Support
Reliable manufacturers provide excellent technical support, ensuring that your machines operate at peak efficiency.
Choose excellence in packaging solutions with a trusted VFFS Machine Manufacturer from YSC Packaging Machine.
In Conclusion
Precision packaging is essential for a wide range of industries, from food production to pharmaceuticals. Vertical Bagging Machine and a trusted VFFS Machine Manufacturer from YSC Packaging Machine offer advanced solutions that meet the demands of modern packaging requirements.
Elevate your packaging efficiency and accuracy with the precision of YSC Packaging Machine. Explore their range of machines and discover packaging solutions designed to meet your needs.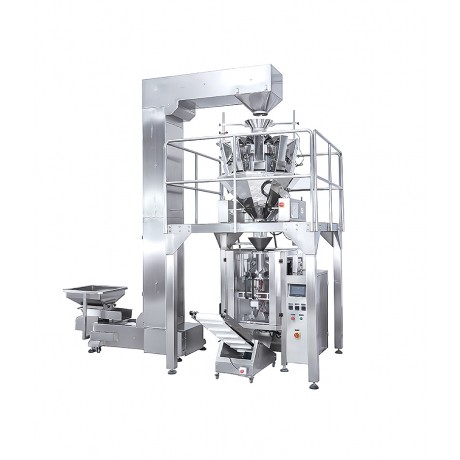 Prev News:Yashcun Packaging Emerges as the Leading VFFS Machine Manufacturer
Next News:Revolutionizing Packaging Efficiency: The Power of Vertical Bagging Machine