Why You Should Choose Yashcun's VFFS Packaging Machines?
Mar 05,2023 / in Blog / Top ten China packaging machine manufacturing companies
VFFS packaging machines are becoming increasingly popular for their ability to package a wide range of products quickly and efficiently. These machines use vertical form, fill and seal technology to create packages that can be filled with different types of products. They are used in many industries such as food processing, pharmaceuticals and cosmetics. The VFFS packaging machine is capable of producing high-quality packages with minimal effort and cost. It is also highly versatile, allowing it to be used for various types of products. With its advanced features and capabilities, the VFFS packaging machine is an ideal solution for businesses looking to increase their efficiency and productivity.
Tips for Choosing the VFFS Packaging Machine
The VFFS packaging machines are used almost in all industries.Choosing the right VFFS packaging machine is essential for your business. It can help you increase productivity, reduce costs and improve product quality. With the right machine, you can achieve optimal performance and efficiency. But it is important to choose the right one that meets your needs. Here are some tips to help you make the right decision when selecting a VFFS packaging machine:
- Choose the best manufacturer who can give the vff machine at a budget-friendly cost.
- They must be ready to come forward and explain their needs whenever necessary.
- Free servicing with a perfect maintenance team can be chosen for avoiding feature hindrances.
Yashcun Packaging provides the best-in-class VFFS packaging solutions for businesses. Our solutions are designed to meet the needs of our clients and help them achieve their goals. We use advanced technology and innovative materials to ensure that our products are of the highest quality and can withstand any environment. Our team has extensive experience in the field, with decades of combined experience in designing, manufacturing, and distributing VFFS packaging solutions. We understand that each customer's needs are unique, so we strive to providecustomized solutions that meet each customer's exact requirements. With Yashcun Packaging, you can be sure that you will get top-notch quality products at competitive prices.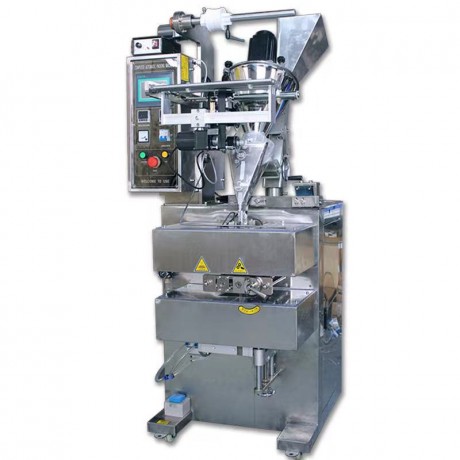 Prev News:How are VFFS Packaging Machines Revolutionizing the Food Packaging Industry
Next News:Why to buy automatic packing machine from Yashcun?