Reliable VFFS Packaging Machine Manufacturer from China
Jan 04,2023 / in Blog / Top ten China packaging machine manufacturing companies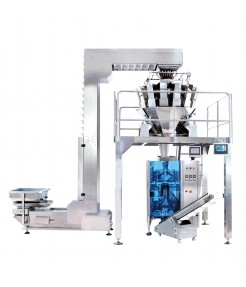 Retail aesthetics, shelf life and convenience are recognized attributes of vertical packaging, and a wide range of options can be designed into a package. The powerful, flexible and reliable VFFS packaging machine is critical to your packaging success. However, thoughtful, extensive and in-depth industry and consumer product insight is the key expertise required to successfully design, install and operate VFFS packaging machines, and you can rely on this expertise for decades. Yashcun Packaging has the professional knowledge and industry experience you can rely on to help you find the best VFFS solution for your product.
As the industry leader of VFFS packaging machine, Yashcun Packaging provides vertical bagging systems for various industries and applications. Yashcun's vertical forming, filling and sealing machine can meet the unique needs of customers, whether it is small bags or large bags. When you need reliable bagging and packaging machinery, Yashcun is the perfect solution. Yashcun is proud of its production quality system. With Yashcun VFFS packaging machine, your production line will be different... quality, reliability, durability and effectiveness. Yashcun packaging vertical forming filling sealing machine is designed for:
1. pillow
2. Fang Ting
3. Gusset plate
4. Flat bottom modified do
We are dedicated and driven to provide the best equipment to meet our customers′ requirements that come from food, pharmaceutical, cosmetic and chemical industries. Up to now we have delivered outstanding, innovative and high quality equipment to customers in more than 80 countries around the globe. With all of our efforts, our products sell well throughout the country and also have ready markets in USA, UK, Japan, Australia, the Middle East and Southeast Asia, and also have agent in many places. Our products are deeply favored by customers with good quality, reasonable prices and complete after service. For more information about Yashcun VFFS packaging machine, please contact us immediately.
Prev News:Full Range Tea Bag Machine Provided by Yashcun
Next News:Are You Finding the Best Flow Pack Machine and Automatic Packing Machine?