Bag Styles
Pouch & Bag Styles
A New World of Pouch Packaging Innovation
A multitude of flexible package styles and formats are available to suit a broad variety of product applications and consumer preferences.
Flexible Packaging Solutions include the popular Standup Pouch, Flat Bottom , Side Gusset Bag, Single Serve Portion Packet, Top or Corner Spout and Retort Pouch formats.
Many of these styles incorporate consumer convenience features including zippers, "slider" zippers, spouts, fitments, specialty closures and handles. Unique shapes can be provided to add personality or character, as well as improved functionality to any flexible pouch packaging application.
We are here to help you get started quickly. If you're not ready for machinery, perhaps it is best to connect you with one of our several contract packaging associates to get you in the market quickly, enabling you the opportunity to evaluate your personal marketing results before investing in capital equipment.
When the time is right, we are here to support you and your company with the machinery solution best suited to meet your specific production requirements.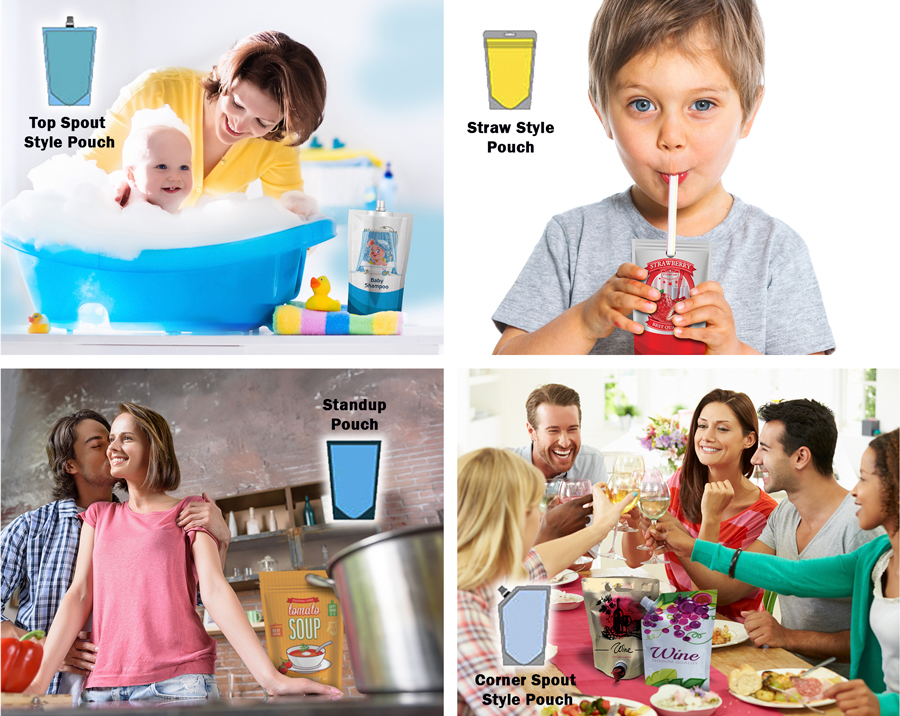 Displaying 1 to 5 (of 5 messages)